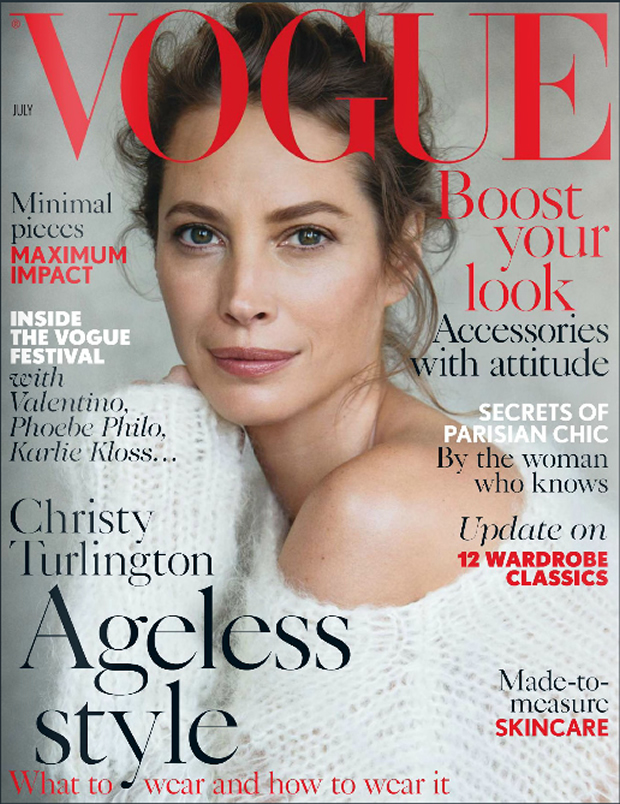 We LOVED seeing our A Touch of Motives Kit  (£60.00 GBP) featured in British Vogue! What a great honor! Check us out on page 198.
Motives Cosmetics. Defy your age day after day with a Touch of Motives.  Beauty must haves for your lips, eyes, and nails for a softer, more youthful looking you. Touch of Motives contains a Motives by La La retractable lip and eye brush, make up and nail lacquers in vibrant colours!
Visit: http://uk.motivescosmetics.com/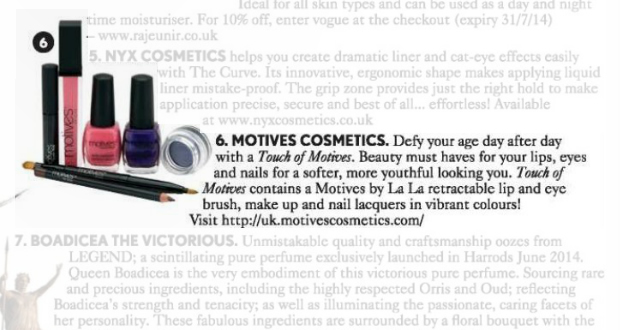 A Touch of Motives Kit features seven Motives and Motives for La La beauty products. These products can help to create a soft or vibrant look that is perfect any day. This kit contains Motives for La La Retractable Lip and Eye Brush, Mineral Khol Eyeliner in Earth, Mineral Lip Shine in Celeb, Motives Eye Candy Crème Eye Shadow in Gum Drop, Liquid Eyeliner in Noir, and two Nail Lacquers in Prissy Pink and Regal.  Save 15% and enhance your day-to-day look with A Touch of Motives Kit.
Please note that this special is only available to our UK customers at http://uk.motivescosmetics.com.