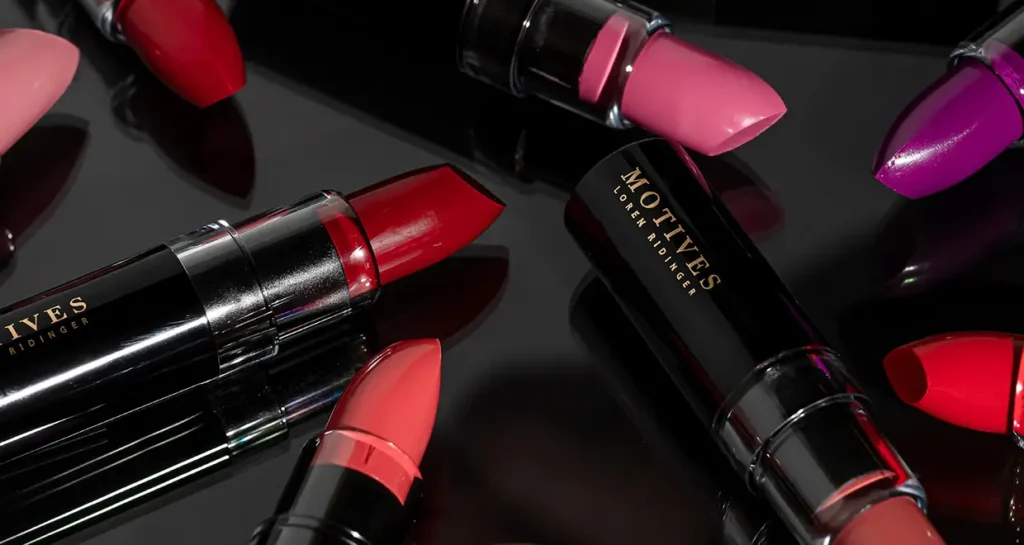 Are you tired of lipstick that leaves your lips feeling dry and cracked? Look no further than Motives Cream Lipstick, the ultimate solution for a luscious and moisturized pout. With its creamy formula and wide range of stunning shades, this lipstick is a must-have for any makeup lover.
One of the standout features of Motives Cream Lipstick is its hydrating formula. Infused with nourishing ingredients like shea butter and avocado oil, this lipstick provides intense moisture to keep your lips soft and supple throughout the day. Say goodbye to dry, chapped lips and hello to a smooth and kissable pout.
But it's not just about moisture – Motives Cream Lipstick also delivers vibrant and long-lasting color. Whether you prefer a bold red, a subtle nude, or a playful pink, you'll find the perfect shade to suit your style. The highly pigmented formula ensures that the color stays true and vibrant, even after hours of wear.
Another great feature of Motives Cream Lipstick is its smooth and creamy texture. The lipstick glides effortlessly onto the lips, providing a comfortable and luxurious application. No more tugging or pulling – just a seamless swipe of color that feels like silk.
And let's not forget about the packaging. Motives Cream Lipstick comes in a sleek and elegant tube, making it a chic addition to your makeup collection. The compact size makes it perfect for on-the-go touch-ups, so you can keep your lips looking fabulous wherever you are.
But don't just take our word for it – beauty enthusiasts and makeup artists alike rave about Motives Cream Lipstick. With its high-quality formula and stunning color payoff, it's no wonder that this lipstick has become a cult favorite in the beauty community.
So why settle for ordinary lipstick when you can have the best of both worlds with Motives Cream Lipstick? Experience the perfect blend of color and moisture and elevate your lip game to new heights. Try it today and discover the difference for yourself.
To shop Motives Cream Lipstick and explore the full range of shades, visit our website or contact your local Motives distributor. Get ready to fall in love with your lips all over again.