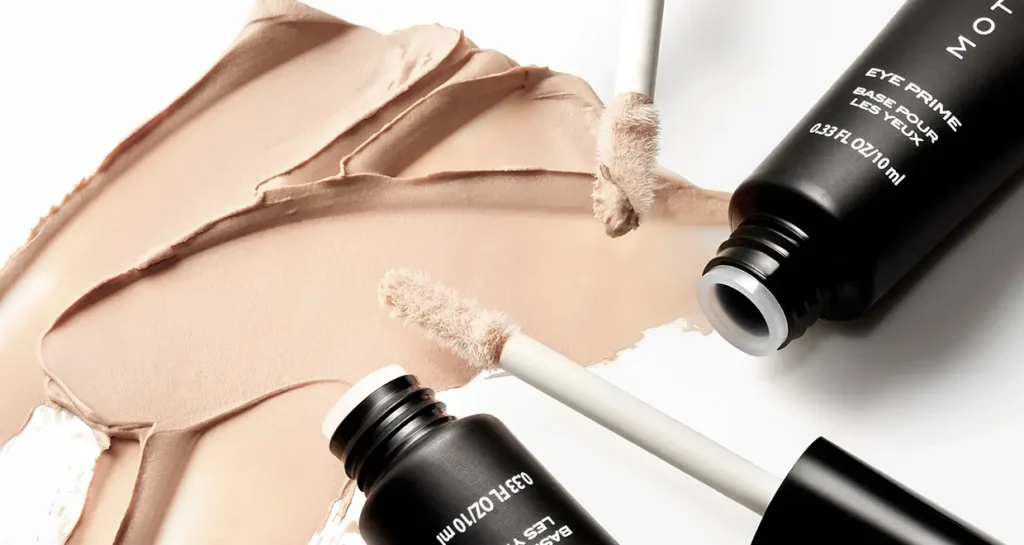 When it comes to creating a stunning eye makeup look, one crucial step that is often overlooked is priming the eyelids. Motives Eye Prime is a game-changing product that prepares and enhances the lid for flawless eye makeup application. In this post, we will explore the benefits and features of Motives Eye Prime, helping you achieve vibrant, long-lasting eye looks.
The Importance of Eye Priming:
The delicate skin on our eyelids tends to be oilier than the rest of our face, making it prone to creasing and smudging. By using an eye primer like Motives Eye Prime, you can create a smooth canvas for your eye makeup, ensuring it stays in place all day long.
Exceptional Formula:
Motives Eye Prime features a creamy formula that effortlessly melts into the skin. It comes in a universal nude shade that blends seamlessly with all skin tones, making it a versatile choice for everyone. The formula is designed to make eye-shadows appear more vibrant, prevent creasing and caking, and keep your eye looks fresh throughout the day.
Easy Application:
Applying Motives Eye Prime is a breeze. Simply use your fingertips or, preferably,  a brush to gently blend the primer onto your eyelids. The lightweight texture ensures a smooth and even application, allowing your eye-shadows to adhere better and appear more vibrant.
Long-Lasting Results:
With Motives Eye Prime, you can say goodbye to smudged or faded eye makeup. This primer creates a long-lasting base that helps your eye-shadows stay in place for hours without creasing or smudging. Whether you're attending a special event or going about your daily routine, your eye makeup will look fresh and flawless throughout the day.
Versatile and Compatible:
Motives Eye Prime is compatible with all types of eye-shadows, whether they are powder, cream, or liquid formulas. It acts as a versatile base that enhances the color payoff and longevity of any eye-shadow you choose to apply.
Don't underestimate the power of eye priming in achieving flawless eye makeup looks. Motives Eye Prime is a must-have product that prepares and enhances your eyelids, ensuring your eye makeup stays vibrant and crease-free all day long. With its exceptional formula, easy application, and long-lasting results, Motives Eye Prime is a game-changer in your makeup routine. Elevate your eye looks to the next level with this essential product from Motives Cosmetics.