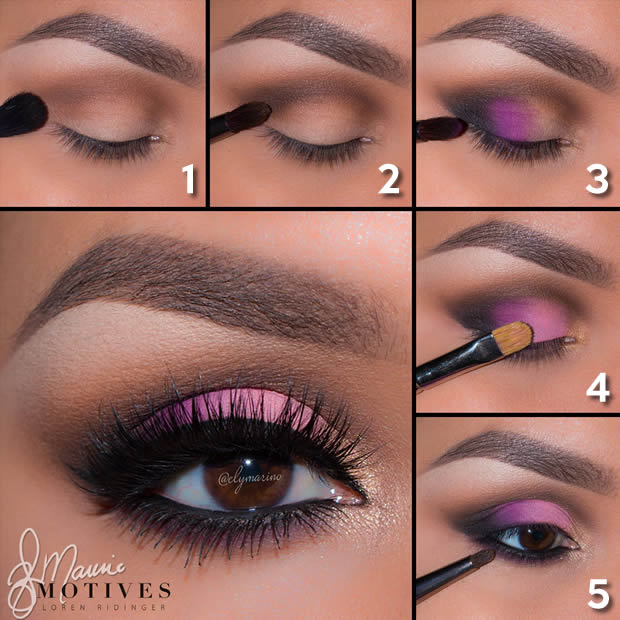 I am happy to share this gorgeous, soft, pink eye shadow look created by Ely Marino using Motives!
Get the Look:
Begin by applying the color "Birch", from the Motives Mavens Element Palette, onto the brow bone!
Blend the color, "Native" in the crease and slightly above. Apply "Truff

le" to add depth. It should be applied just in the crease and blended until there are no harsh edges. 

Next, apply the color "Raven" to only the outer corner of the eyes! Then, apply the color "Ecstasy" next to "Raven" overlapping slightly.
Pat on some Motives Pressed Blush in "Pretty in Pink". Then, add Motives Pressed Eye Shadow in "Sunkissed" at the corner of the eye. You would overlap each with the other until there are no harsh lines.
Line the waterline using Motives Mineral Gel Eyeliner in "Little Black Dress". Smudge out using "Raven"then apply "Ecstasy" right underneath and blend! Apply the color "Allure" in the inner corner of the eye, over the top of "Sunkissed"!
Products List: