Visions don't have to be just dreams, make them your reality.  Motives Visionaire Campaign embodies every makeup lovers' true self. The self that is hiding inside that is waiting to be revealed. The self that when unleashed will make all of your desires come to life. Through color and creativity, it's time to mold your own vision.
The Motives Visionaire Collection Fall/Winter 2019 is now available for purchase. The new collection features a beautiful eye shadow with eight shades and a gorgeous lip and cheek palette containing six dual-purpose crèmes.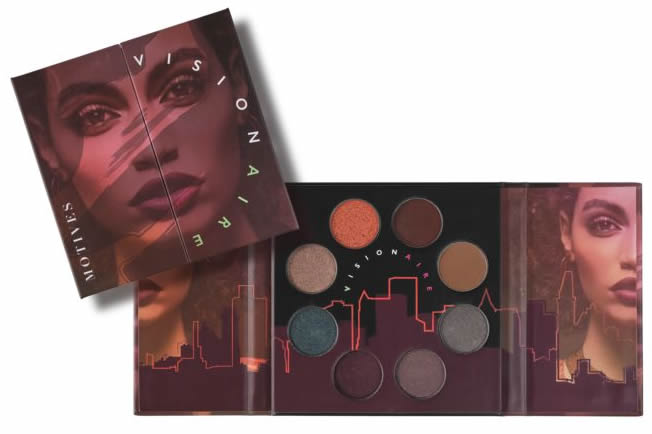 Visionaire. A wonderland of mystical shades pairing moody blues and purples with powerful pops of copper. Fall into lust with this whimsical palette and blend out matte and shimmer looks to bring your vision to life.
The Visionaire Palette includes the following shades (from top left going clockwise):
Sinful: a fiery copper with shimmer
Mystical: a buildable matte chocolate
Uncensored: a natural matte taupe
Muse: a chic chrome with shimmer
Whimsical: a cool plum with iridescent shimmer
Hype: a sultry mulberry with shimmer
Wonderland: a moody blue with shimmer
Desire: a neutral taupe with shimmer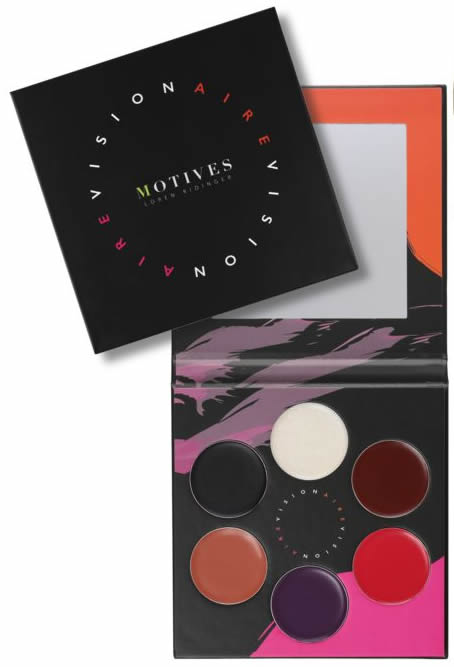 Visionaire. A palette bursting with six, euphoric, dual purpose crèmes that apply effortlessly to lips and cheeks. From sheer to vibrant, these blendable shades are fitting for any day of the week.
The Visionaire Lip & Cheek Palette includes the following shades (from top going clockwise):
Hypnotic: a shimmery sheer with iridescent flakes. Makes the perfect highlighter or lip stain.
Exhale: a deep brick red with buildable color.
Pop: a bold poppy shade, great for cheeks or lips.
Trance: a dark matte violet berry.
Euphoria: a warm neutral that applies effortlessly sheer.
Assumption: Don't let the color shy you away, this shade applies to a stunning amethyst stain for lips and cheeks.