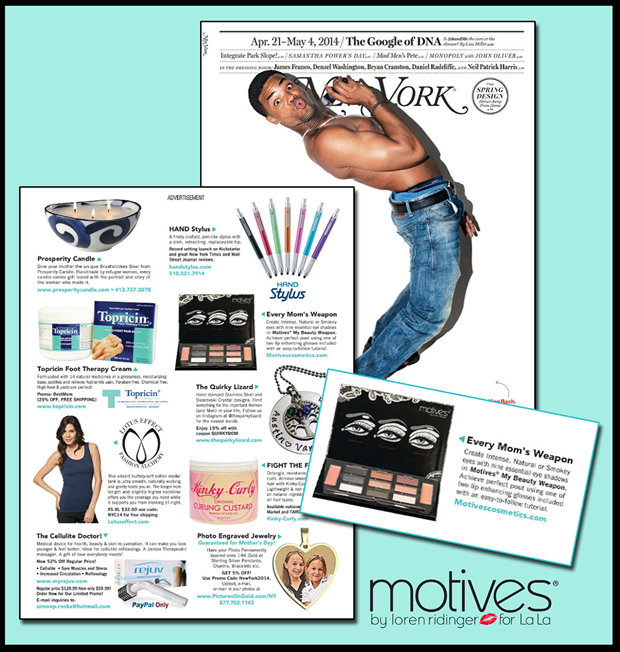 We are thrilled that one of our favorite products, the Motives Beauty Weapon palette was just featured in New York Magazine's April 21-May 4th Issue.
Create intense, natural or smokey eyes with nine essential eye shadows in motives my beauty weapon.  Achieve perfect pout using one of two you enhancing glosses included with and easy-to-follow tutorial.
Motives Beauty Weapon features nine eye shadows and two lip glosses so you can create intense, natural or smokey eyes with the help of a tutorial. This palette gives you an array of colors to use or mix and match to create your own unique look.
The Motives Beauty Weapon eye shadows can be worn dry or wet. To achieve a bolder, vibrant look wear these shadows wet. If you want these colors to look more subtle, then apply them dry.
The nine eye shadows have impeccable color retention so they will not flake or crease, allowing you to always look your best.
The great thing about this palette is that each of the colors can be paired for a different look. With this palette comes a tutorial that shows you how to achieve a smokey, intense, or natural look when pairing these specific shades.