The Motives Pro Artist Program is for makeup artists, aestheticians, cosmetologists, hairstylists, fashion stylists, nail technicians, costume designers, models, on-air talent/performers and photographers. The Motives Pro Artist Program combines your skills with the Motives cosmetics and Market America skincare lines – offering innovative, customized and award-winning products and providing you with a source of supplemental income.
This program is only available to beauty professionals in the United States and Canada.
Exclusive Benefits
Purchase products at reduced price and earn up to 40 percent retail profit on sales
New customer referrals
Personal motivescosmetics.com website where customers can order products from you 24/7
Customer Referrals & Retention Program where your customers earn 2 percent Cash back on motivescosmetics.com orders
Annual membership fee is only $40.
How to Apply:
To enroll, simply download and fill out the Motives Pro-Artist Membership Form and send it in along with the required documentation listed below.  It's that simple! Within a few weeks you will receive a "getting started" e-mail, which will explain how to pay your annual subscription fee and instructions letting you know how to activate your very own Motives website. Our ongoing commitment is providing you with the products, information and service you need to succeed. Membership is renewed on an annual basis.
Required Documentation:
A copy of your photo identification
Two pieces of professional documentation:  Acceptable professional documentation includes: a composite card, business card with your name and profession, your editorial page with your name credit, your union card, your head shot and resume, your professional license, your diploma/professional certificate, publication masthead, program/press materials with your name, your contract on production company letterhead, crew/call list on production company letterhead, or a professional employment letter of reference.
An example of your work.
Please note that all identification, documentation, and examples of work submitted must be current and must indicate your name and profession. Please do not send us original identification or documentation. This information will not be returned to you. Motives Pro Artist reserves the right to require additional professional documentation at any time or to reject your application for any reason or no reason.
How is a Motives Pro-Artist Different from a Motives Beauty Advisor?
The primary difference is that as a Pro-Artist, you may only earn an income through retail profits.  If you would like build a team of distributors and earn, potentially unlimited, commissions then you should consider becoming a Motives Beauty Advisor.
Please contact me using the form below if you would like additional clarification on the differences between the two.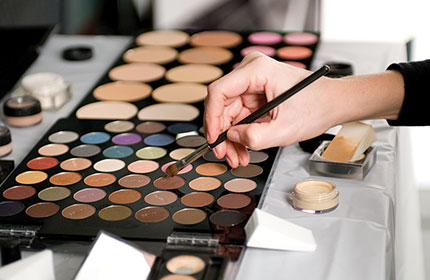 If you are interested in learning more about working with Motives Cosmetics, check out the three ways you can earn an additional income with this amazing line:
Please contact me using the form below and I will be happy to answer all your questions.
Thanks,
Jonathan Glassman