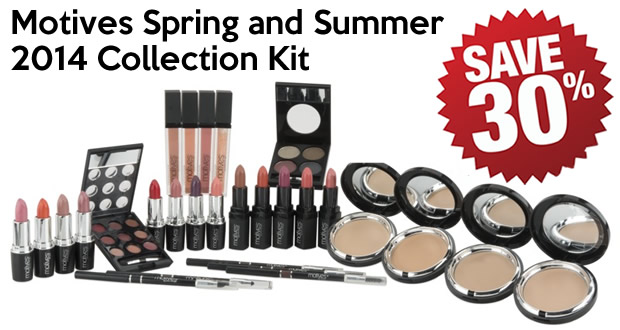 Motives Cosmetics Australia is excited to announce the release of the Motives Spring and Summer 2014 Collection Kit*.
Every item included in the collection has been carefully selected from the newly-launched, must-have items for spring and summer. From Friday night to Monday morning, these shades make is easy to achieve your favourite looks all summer long. This collection includes 28 items and is a cost effective way of purchasing many of the newly released products; stock your kit; plus, save 30% by purchasing the collection as opposed to buying each item separately.
Motives Spring and Summer 2014 Collection Kit contents:
Take advantage of this incredible savings of 30% today!
* This kit is only available to Motives Cosmetics customers in Australia. We'll keep you posted regarding similar offers in other Motives Cosmetics countries.