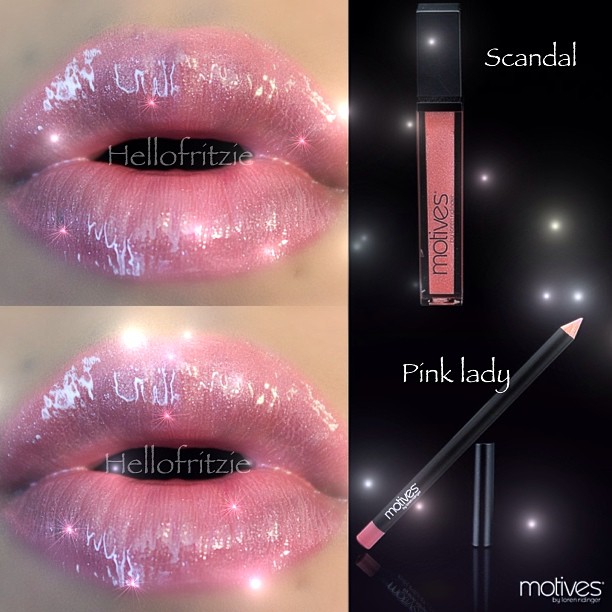 I found this amazing lip look, by @HelloFritzie, from last year, and wanted to share it with everyone.
You can create this gorgeous, pink, look with Motives Lip Crayon "Pink Lady" and Motives Mineral Lip Shine in "Scandal".
Please note: HelloFritzie expressed that her lips are naturally dark so the color pay off in all of her swatches will be different than someone that has pink/ light natural lips. Your results may vary.