What thrills you? Classic? Sweet? Tough? Bold? Be your own kind of thrilling this season with Motives Spring/Summer collection! Confidence is key, and whether that means staying true to you with a toned-down, everyday look, embracing your quirky high-drama style, or going all out and being bold, don't hold back!
Thrill Me, the Motives Cosmetics 2019 Spring/Summer Collection was announced at the Market America (parent company of Motives Cosmetics) World Conference on February 7th.  Motives is giving you permission to be thrilling as you want to be.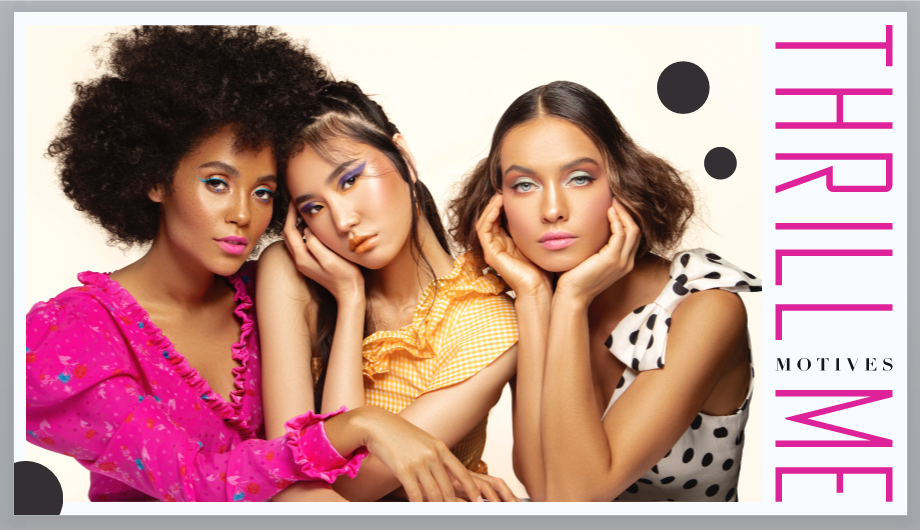 Motives Thrill Me Palette – Available Now!
All new, chic eye shadows and a versatile lipstick or blush that can be added to any look to truly bring out yourself. The Motives Thrill Me Palette is not only gorgeous, but it is also multi-functional. The pink/cream color in this palette can be used as a lipstick, a blush, or even as an eye shadow. The while color is great as a highlighter. The two medium shades may also be used for highlighting and on the lips. The copper color makes a great blush.
This beautiful Motives Thrill Me Palette will make a great gift. You can design a look that is as soft or as thrilling as you like.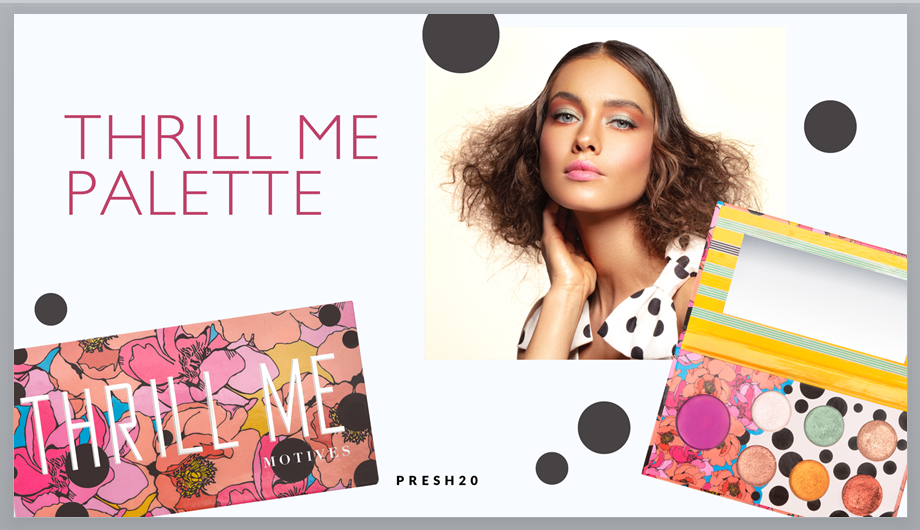 Motives Long-Wearing Liquid Eyeliner – Available Now!
If you would like to take it up a notch, you'll love the Motives Long-Wearing Liquid Eyeliner. These blue shades are amazing and the colors look great on everyone.
Motives Long-Wearing Liquid Eyeliner is an intensely pigmented liquid eyeliner that will add excitement to your everyday look. Formulated for extended wear that glides on with precision and lasts from morning into the night. The ultra-fine brush allows for precise application that is designed to last from morning to night. These vivid shades are perfect for adding a pop of color or creating a bold, dramatic look.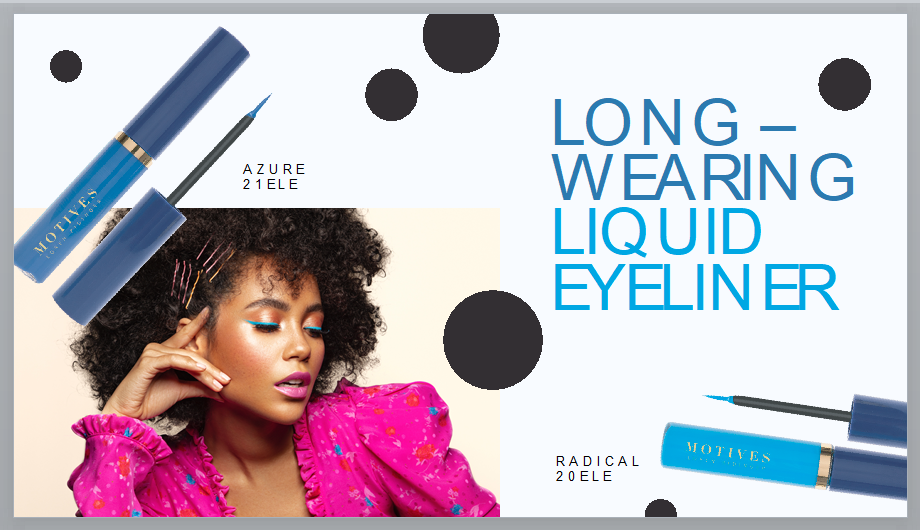 Motives Liquid Metal Eye Shadow – Available Now!
Motives Liquid Metal Eye Shadow did so well last season that we've added two new vibrant shades.  Because they are liquid, the colors looks the same no matter what color skin you apply them to. Before it dries, you can smooth it out with a brush for a smokey look.
Motives Liquid Metal Eye Shadow is a liquid eye shadow that delivers lust-worthy, vibrant color with every swipe. This long-lasting formula pairs seamlessly with pressed eye shadow for a perfect blend of textures and finishes that is crease-resistant and lasts for hours. This lightweight, creamy eye innovation dries down in seconds, leaving a layer of high-intensity color in runway ready shades.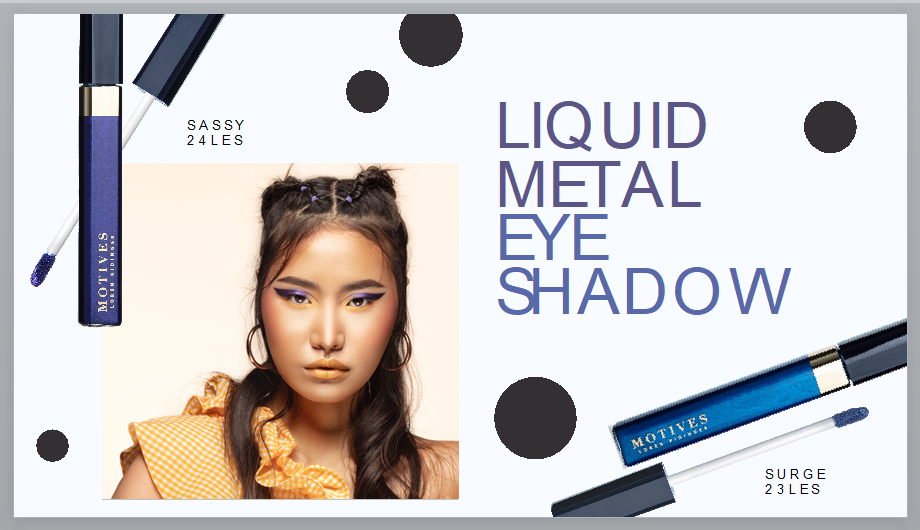 Motives Lip Illusion Polish – Available Now!
In the current trends, a lot of people are adding sparkle to their lips.  To that end, Motives Lip Illusion Polish contains gold and silver specs to pick up the light around you and provide dimension to your lips.
Motives Lip Illusion Polish adds the perfect amount of shimmer and shine to any look. This iridescent lip gloss boldly intensifies the finishing touch on top of any Motives Lip product or gives a nude lip a little attitude. The lightweight, smooth gloss glides on effortlessly and is the perfect size to take with you on the go.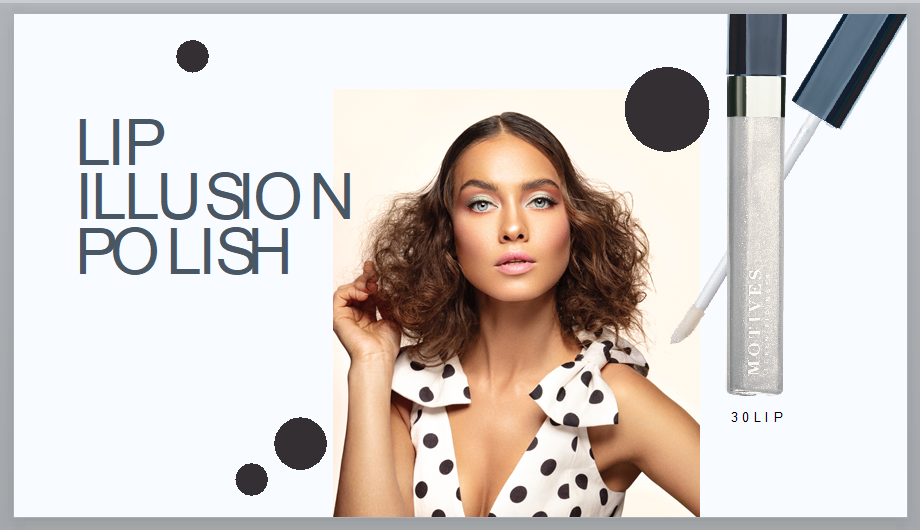 Motives Palettes Coming Soon!
The Motives Cosmetics team was also very excited to provide a sneak peak at some new packaging and new products that they have been working on. These palettes with edgy packaging include such names such as Jet Setter, Boss Babe, Goal Digger, and Static. These palettes will allow women to feel powerful and beautiful. These collections don't waste space as all of the colors will be used. Expect to see them toward the end of March or beginning of April.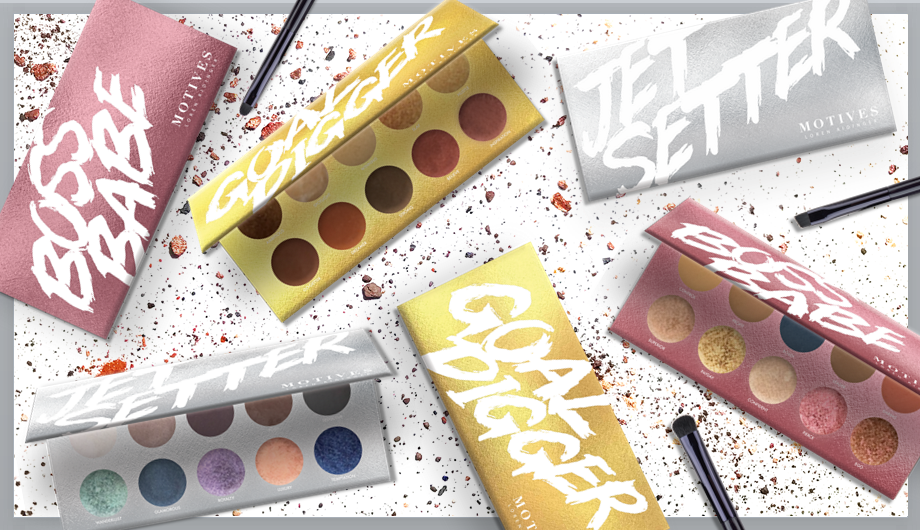 Motives for La La also has a new palette coming out called Static.