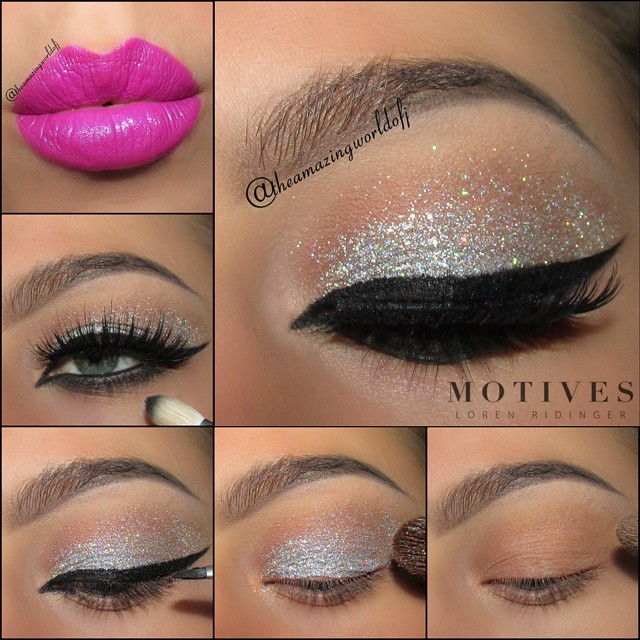 I am happy to share this step-by-step tutorial, created by @TheAmazingWorldofJ, on how to create this gorgeous, diamond-glitter eye shadow look.
Step 1:
Start off by applying "Native" from the Motives Mavens Element Palette all over the lid & use "Birch" to highlight the brow bone.
Step 2:
Apply some Motives Glitter Adhesive onto the back of your hand using a large, fluffy brush (Motives Eye Blender Brush). Mix the adhesive with some Motives Glitter Pots in "Diamond"  and carefully tap on the lid.  Apply more onto the center of the lid and slightly blend upwards and to the outer part of the eye.
Step 3:
Apply Motives Mineral Gel Eyeliner in "Little Black Dress" to create a Wing. Some people prefer to do this before applying the glitter. You may follow your preference.
Step 4:
Darken the waterline with Motives Liquid Eyeliner and smudge 'Raven' from the Element Palette along the lower lash line.
Apply your favorite false eye lashes and mascara and you're done!
The lipstick displayed is Motives Rich Formula Lipstick in "Magenta".