https://www.youtube.com/watch?v=WzJDGNMJD9o&rel=0
In this video featuring Motives Glitter Pots, HelloFritzie shows us how to effortlessly apply Motives Glitter Pots.
Learn how to blend colors and the different ways glitter can be used, whether on your nails or your eyes. These colors can be worn day or night, for any occasion, and can be more subtle or more dramatic — whichever you prefer.
You can customize your glitter looks by simply mixing different glitter together to get the look that you desire. Mix the glitter pots on a flat surface or in a container. Once you are satisfied with the amount and color of glitter, mix them with your finger or with a brush.
You can do so much with the glitter. You may use the glitter on your nails. The glitters are so versatile that you can even mix them into the bottle of your favorite nail polish.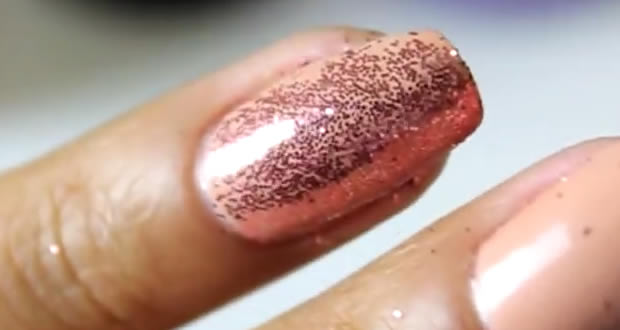 In the video, HelloFritze shows us how to get this this nail look using Motives Glitter Pots.
Start with a base coat of Motives Nail Lacquer in Exposed.
Apply a second coat of Exposed.
Drizzle the glitter of your choice over the wet nail to add sparke. In this example: Jewel Pink.
Once you are satisfied with the coverage, go ahead and tap it. Then use a clean cotton to clean around your nails.
Apply Motives Clear Top Coat and you are done.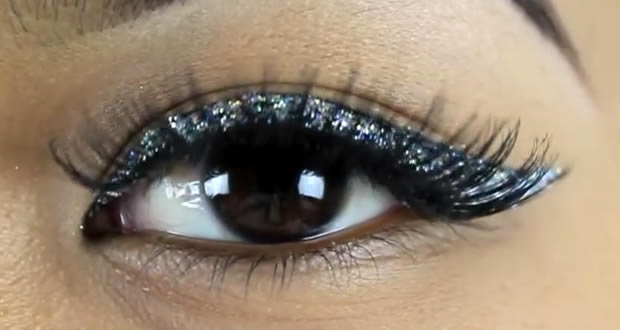 In order to create a glitter eyeliner, You will need Motives Glitter Adhesive. This adhesive is a great base and primer for your glitter. It will hold the glitter in place all day and all night.
Apply a generous amount of the adhesive on a flat, disposable surface.
Place Motives Glitter Pot in Diamond on the disposable surface.
Mix both products to your liking with a thin, synthetic brush.
Create a Cat Eye with Motives Gel Eyeliner in Little Black Dress. Use the cat eye as a guide for your glitter application. Fill it in evenly and re-apply to any gaps.
Allow it to dry, then add some awesome lashes.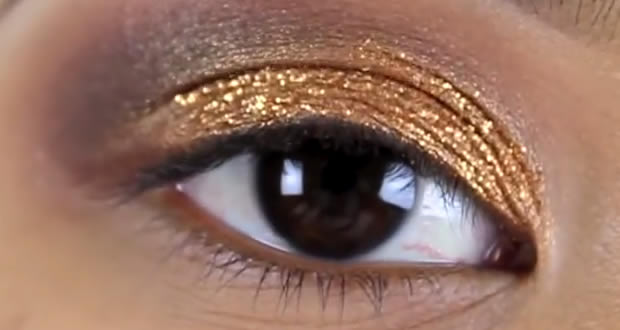 If you do not have a glitter adhesive, you may use Motives 10 Years Younger Makeup Setting Spray to set your glitter.
Follow these steps to get this golden glam look:
Spray your brush with Motives 10 Years Younger Makeup Setting Spray.
Appy a generout amount of the glitter of your choice to the brush. In this example: Magic Dust.
Simply apply the glitter over a more subtle color eye shadow. Apply using a packing motion on your lid. This will keep the eye shadow from creasing and add definition to the lid and to keep it sparkly all night long.
Which Glitter Pot color is your favorite? Let me know in the comments below.