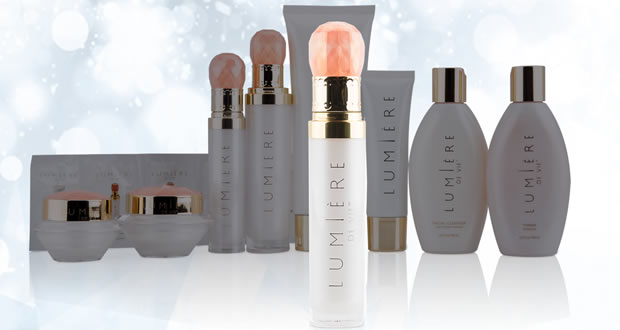 We have some very exciting news! Lumière de Vie Needle-Free Serum is now available.  This new product will give you the look of an instant lift without the needles and expense. The gentle, lightweight, concentrated serum gives a tightening effect, hydrates and soothes sensitive complexions, and improves the appearance of fine lines and wrinkles to reveal softer, firmer-looking, supple skin.
Results You Can Expect:
Helps skin look firm
Reduces the appearance of wrinkles
Provides a quick tightening effect for taut-looking skin
Helps calm and soothe sensitive skin
Hydrates skin so it looks smoother and more supple
Ingredients:
Neodermyl, Liftonin-Xpress, and Zanthalene
Neodermyl (2.5%):
In just two weeks Neodermyl gives equivalent results to one needle injection of collagen by a plastic surgeon (-15% wrinkle depth reduction).  A clinical study of Neodermyl showed reduction in the appearance of wrinkles in 86% of the study volunteers.
Long-lasting benefits.
Promotes healthy skin collagen density and supports a healthy skin collagen network.
+ 179%* of collagen I synthesis in 11 days (Neodermyl 0.5%)
+ 194%* of collagen III ("youth collagen") synthesis in 11 days (Neodermyl 0.5%)
+ 190%* of elastin synthesis in 11 days (Neodermyl 0.5%)
– 15%** of wrinkles depth in 2 weeks (Neodermyl 1 %)* Test performed with 0.5%
** Clinical test performed with 1% of Neodermyl
Liftonin-Xpress:
A polymer/microalgae-based ingredient that provides a rapid, physical tightening effect to reduce the appearance of wrinkles.

A single application of a gel containing 3% Liftonin-Xpress reduced the appearance of wrinkles and improved skin smoothness within 1 hour.
Zanthalene:
Zanthalene is an extract from the fruit husks of Zanthoxylum bungeanum, a perennial plant of Chinese origin that is widely used in Asia as a spice (Sichuan pepper). The unique properties of this extract help soothe the skin, while also temporarily reducing the appearance of wrinkles for smoother and softer-looking skin.

A formula containing 1% Zanthalene reduces skin roughness around the eyes within 30 minutes for a temporary reduction in the appearance of wrinkles.
This is part 9 of 13 from our Lumière de Vie Product Series: