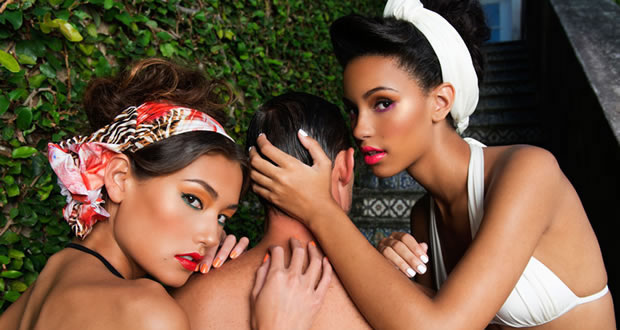 Vibrant colors, romantic rhythms, and the height of glamour – the decadence of old Havana never stops with Motives spring/summer 2015. Sexy and sultry, rich colors invoke the romance and luxury of a modern, opulent paradise.
The Havana Social Collection includes:
21 NEW Motives Pressed Blush
A velvety-smooth pressed powder that guarantees a year-round healthy glow brightening up any complexion!
24 NEW Motives Pressed Eye Shadow
From matte to glitter finishes, from subtle to vibrant hues, the possibilities are endless with these luxurious, illuminating, crease-proof eye shadows.
6 NEW Motives All Day Liquid Sticks
High-shine, full coverage color with extended long-wear for irresistible lips. This innovative lip lacquer provides the brilliance of a gloss with the color impact of a lipstick.
12 NEW Motives Ultra Matte Lipstick
A full-color, matte lipstick with unprecedented long wear and effortless wearability. Indulge your lips with the soft, creamy texture and create a modern look in coveted shades of nude, pink and red.
1 NEW Motives Mineral Lip Shine (Wildflower)

The perfect way to play up your lips with a soft pop of sheer color day or night. Get ready to strike a pose with this rich, shiny gloss that conditions and protects lips. Pucker Up!
5 NEW Motives Long Wear Liquid Concealers (coming soon)
Lightweight liquid concealer with an invisible, matte finish. Crease resistant, long-wear coverage conceals the look of under-eye circles for younger-looking, brighter skin.  A skin perfecting favorite, experience flawless-looking skin everyday.