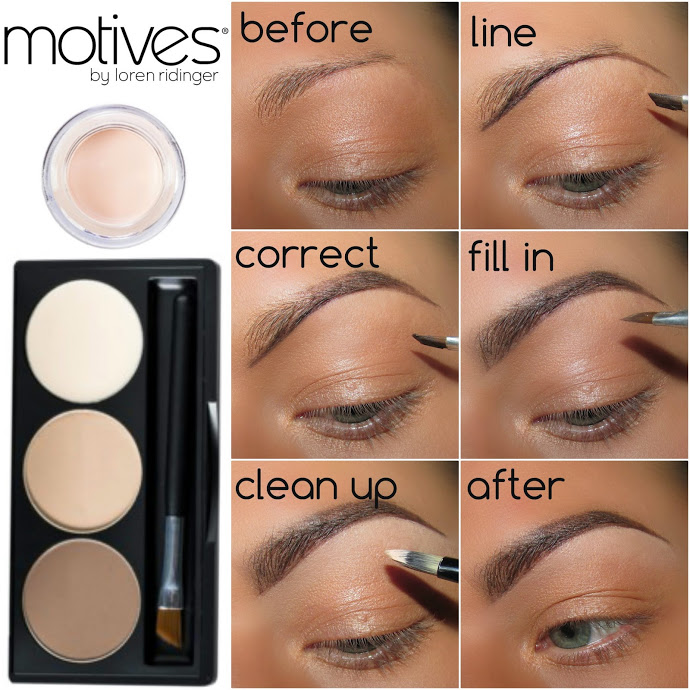 We're BIG on brows this season so we are glad to have found the perfect tutorial on the Motives Essential Brow Kit.  Follow these simple steps outlined by @Theamazingworldofj to get glamorous, shaped and sexy brows at home!
Mix some of the Wax included in the Motives Essential Brow kit with the powder that best matches your natural brows (or simply mix both to receive a matching shade) & use it to line the natural shape of your brows.
You may correct the arch or thickness/length of your brow shape.
Fill in the outer part of your brow with the matching shade of powder. Then Fill in the rest of the eyebrow. You may use a lighter powder or use a brow comb to brush the color in for a more natural look
Use Motives Eye Base to clean up your brows. If Motives Eye base is too light for your skin tone, you may use a matching concealer instead.
The Motives Essential Brow Kit is a complete kit for expertly shaping, grooming and defining your brows. The all-inclusive kit contains wax to sculpt the brows and two powder shades to create a natural look.