Motives by Loren Ridinger.
Become a Motives Beauty Advisor today and turn your love of beauty and our products into cash.
As a Motives Beauty Advisor, you can achieve your goals and dreams.
Part time, full time, any time, it's totally up to you.
You'll be in business for yourself, but not by yourself, when you join our winning team.
We will guide you every step of the way and provide you with all the tools you need to succeed.
Sell online, in person, or in print. It's fun and rewarding.
Its fun, flexible, and sociable.
Become aMotives Beauty Advisor today and earn money sharing the products you love with the people you love.
We not only bring beauty to doors, we also open them.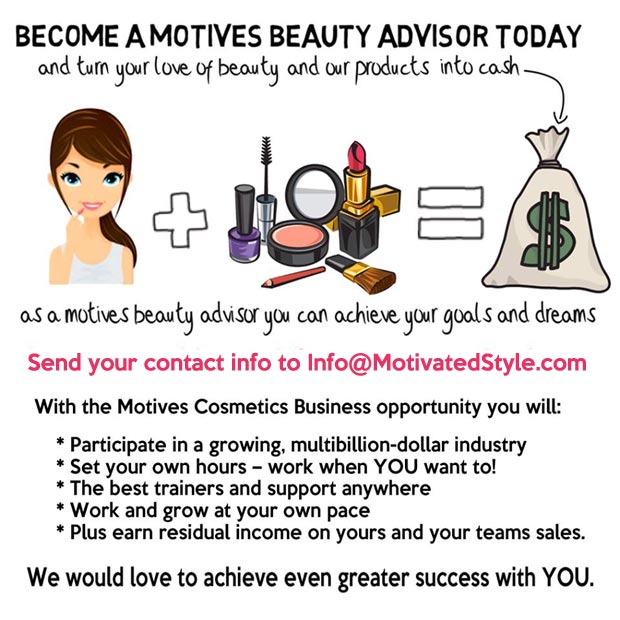 If you are interested in learning more about working with Motives Cosmetics, check out the three ways you can earn an additional income with this amazing line:
Please contact me using the form below and I will be happy to answer all your questions.
Thanks,
Jonathan Glassman