I traveled to Miami this morning to attend the three-day Market America (Motive's parent company) World Conference.  The conference is three days, from February 6th through 8th.
Today was jam packed with Motives Cosmetics announcement including lots of new products and other announcements. One of the highlights of today's show was the unveiling of the newSpring/Summer 2014 collection. The launch of Paparazzo Collezione was completed with a gorgeous runway show featuring the Instagram beauty sensations Motives Mavens! Decked with radiant metallic and unexpected pigments, inviting sheens and pumped-up lacquers, these picture-perfect looks promise a Spring/Summer 2014 of spirited shine.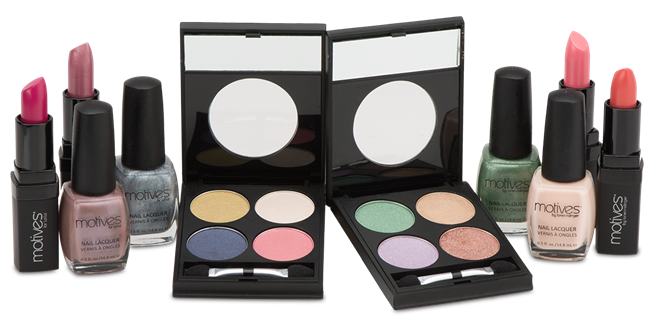 New Product for the Paparazzo Collezione include 2 palettes, 4 lipsticks and 4 nail lacquers. Stay tuned to the Motives Cosmetics Facebook and Instagram accounts for more information about these incredibly beautiful new additions to the collection.