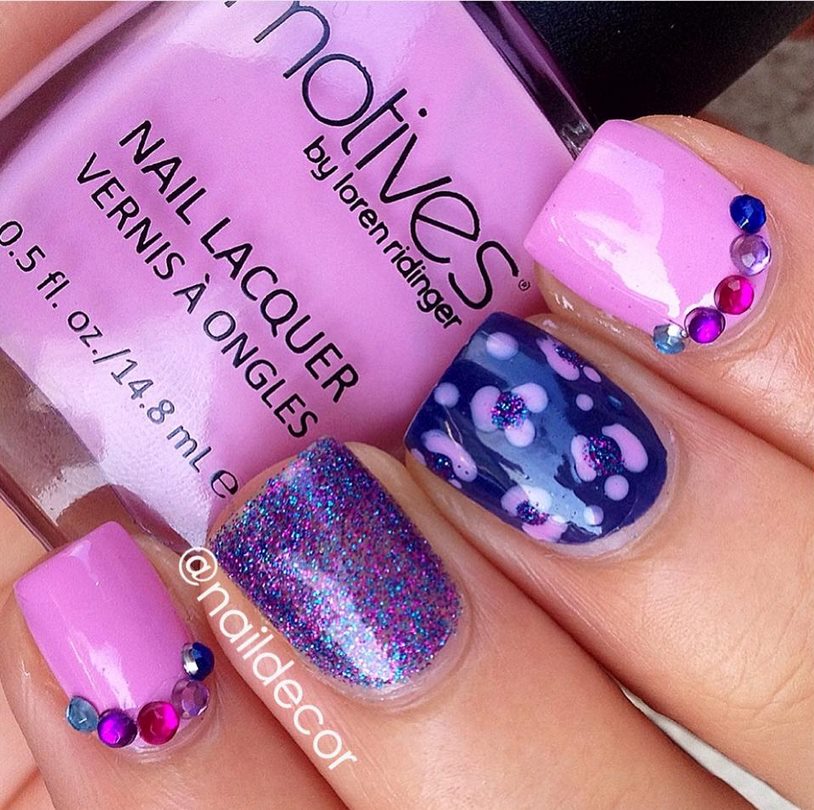 This great look was created by @naildecor using Motives nail lacquer colors:
Watch the Leopard Print Tutorial by @naildecor:
To get the leopard print design first put on the base color and let dry.
Once dry use a nail dotting tool to apply the design .
If you do not have a nail dotting tool try  a homemade equivalent; this could be a bobby pin or sewing pin.
Try practicing on a spare piece of paper first to get the feel of it.
Check out this video on ideas for a homemade nail dotting tool.