Please join my incredible Motives Cosmetics business partners and dear friends, Glynnese Coleman,  Cherise Coleman, and  Kathy Sue Boyd at their Motives Beauty 101 event in Las Vegas on Wednesday, October 30th from 7:00 p.m. – 8:30 p.m.
Arrive on time to learn about the Motives Cosmetics Top 10 Products and to participate in a free drawing for Motives Cosmetics prizes.
This is a great chance to have some fun, network with other local makeup artists and makeup enthusiasts and learn about a fantastic makeup line: Motives Cosmetics by Loren Ridinger and Motives for La La.
Please RSVP with Glynnese at (702) 689-5450 and tell her you heard about it here at MotivatedStyle.com.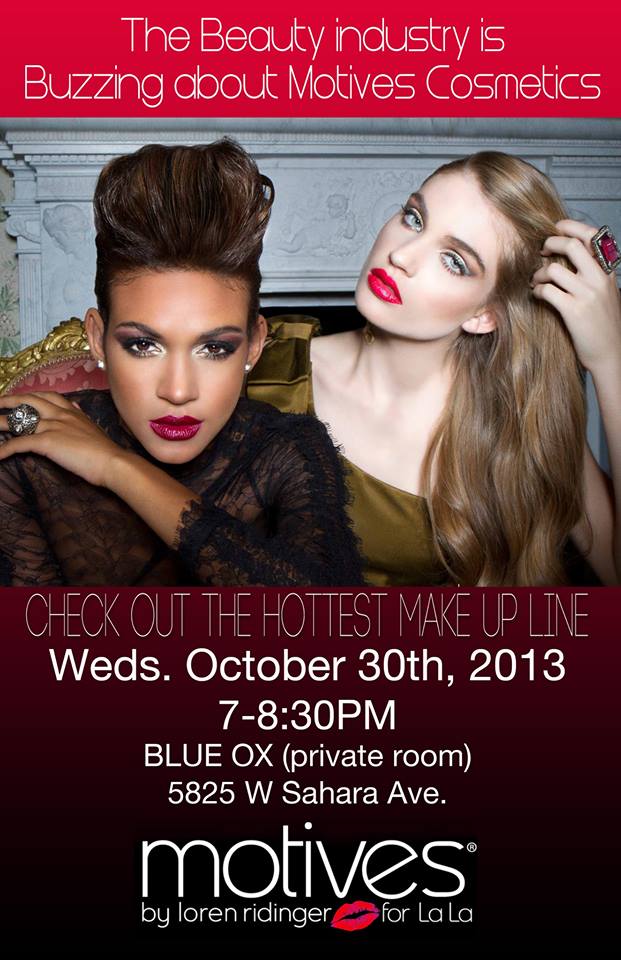 The event will be held in a private room at the Blue Ox Tavern.
Blue Ox Tavern
5825 West Sahara Ave,
Las Vegas, NV 89146