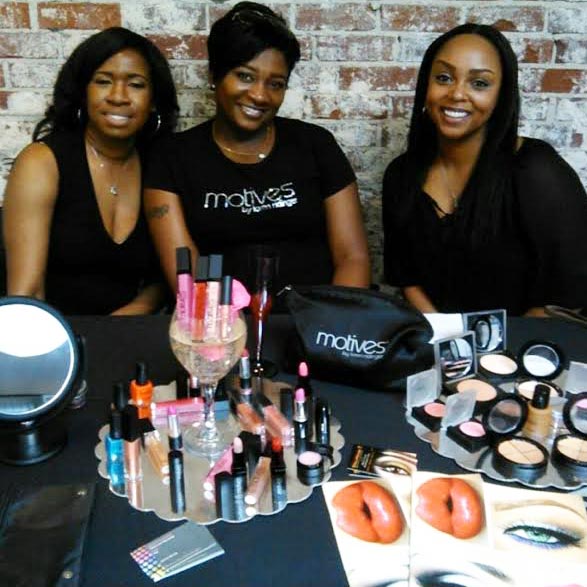 Hi there, everyone. My Atlanta/Alabama Motives Cosmetics team and I had the great pleasure of showcasing the Motives Cosmetics line at the Modish Glam Shopping Suite in on Saturday, April 26th at Lenox Cupcakes in Atlanta, GA. Modish Glam Shopping Suite is a Pop Up Shop event with cocktails, sweet treats, and featured vendors.
We has a lot of people stop by and visit our booth. Many of them expressed that they have seen a lot of Motives Cosmetics on social media including Facebook, Instagram, and Pinterest but that they had never really considered trying the products instead of the brands they were used to using. Once we introduced them to our award-winning line and gave them the opportunity to touch and feel our products they were very excited to place their orders. Motives Cosmetics is a premium quality makeup line with amazing pigments at a price point that is accessible to everyone. The line proved to be a really BIG hit!
An additional benefit of participating in the Pop Up Shop was that my team and I had the opportunity to be invited to some future events where we will continue to showcase our Motives Cosmetics line. We were also thrilled with all the inquiries we received from people interested in how to become a Motives Cosmetics Beauty Advisor.
There is no doubt that Motives is the fastest growing, hottest cosmetics line out there. Please get in touch with me using the Contact form on this blog is you are interested in learning more about partnering with this amazing line in Atlanta or Detroit.  ~ Falisa Harris – Motives Beauty Advisor