Build up your blush arsenal with these six beautiful bundles offered at a special discount. Each bundle includes four, unique combinations of colors that were carefully chosen to give you a variety of show-stopping looks no matter the occasion.
Six bundles to match every skin tone and season
Includes four perfectly paired blushes/shimmers
Matte & shimmer shades blend & layer flawlessly
Velvety smooth texture applies seamlessly
Creates a natural, healthy-looking glow
Paraben free
A Classic Twist: Includes three blushes and one shimmer powder (Rose Diamond, Siesta, Rebel Rose, Poppy Passion).
You can never go wrong when stepping up in life and stepping out of your comfort zone. Sometimes we need to back up the bold with subtle confidence, and that extra bit of edge is what this classic collection (with a twist) offers.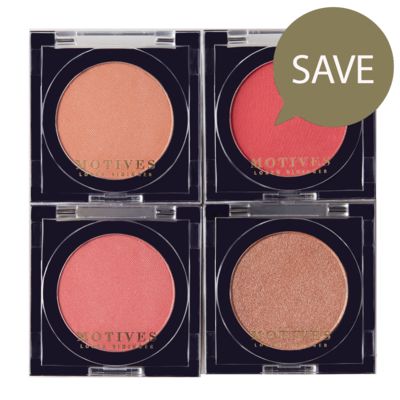 Class Act: Includes four blushes (Naughty, Natural Glow, Intriguing, Audacious).
Think subtle and sexy. Imagine a color combination that focuses more on your mood than your look. Class is a confidence that never goes out of style and nor will these stunning shades.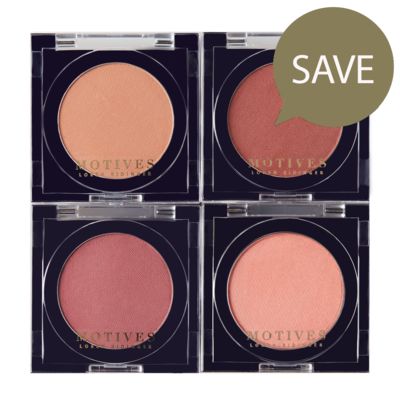 Fierce Summer: Includes three blushes and one shimmer powder (Bloom, Sunset, Goddess, Halo).
This collection is the perfect combo of bold pops of color paired with stunning shimmer and shine. Now your look can match your mood when the sun is out and you're feeling fierce and fabulous.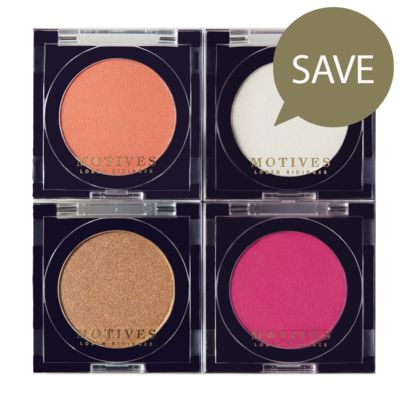 Modern Chic: Includes three blushes and one shimmer powder (Ginger, Starshine, Peach Beige, Winter Nights).
For those occasions when you want to step out of the ordinary and emulate edgy! This Collection pairs modern with chic and is both a pop of color and confidence for any who indulge.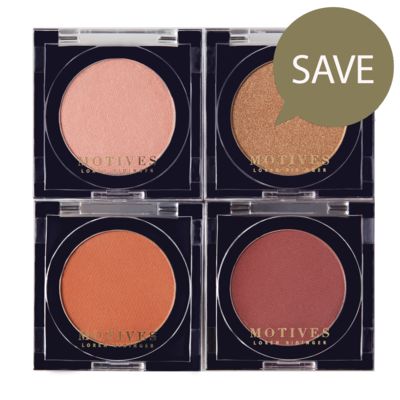 Peachy Keen: Includes four blushes (Azalea, Nectar, Dreamsicle, Peachy Pink).
For those times when we want the flush of our cheeks to mirror our mood, we've got you covered! These shades all have something in common, and that is a passion for peach – a tone of color (whether brazen or barely there) that invokes immediate happiness.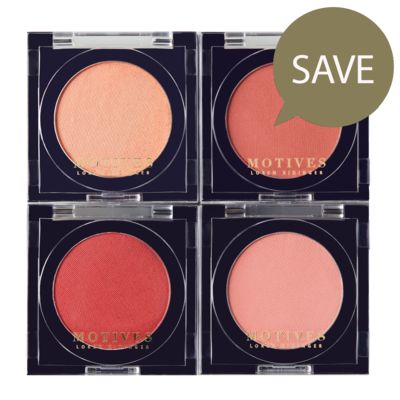 Pretty In Pink: Includes four blushes (Lotus, Mink, Pretty in Pink, Porcelain Doll).
Is there anything more flirty and feminine than the blush of your cheeks when you're slightly flustered or delightfully flattered?! For the days when you want a simple and ultra femme look, this collection is sure to please.